10 Watt Dual Head UV & IR Plant Led Grow Light with Double Switch and 360 Degree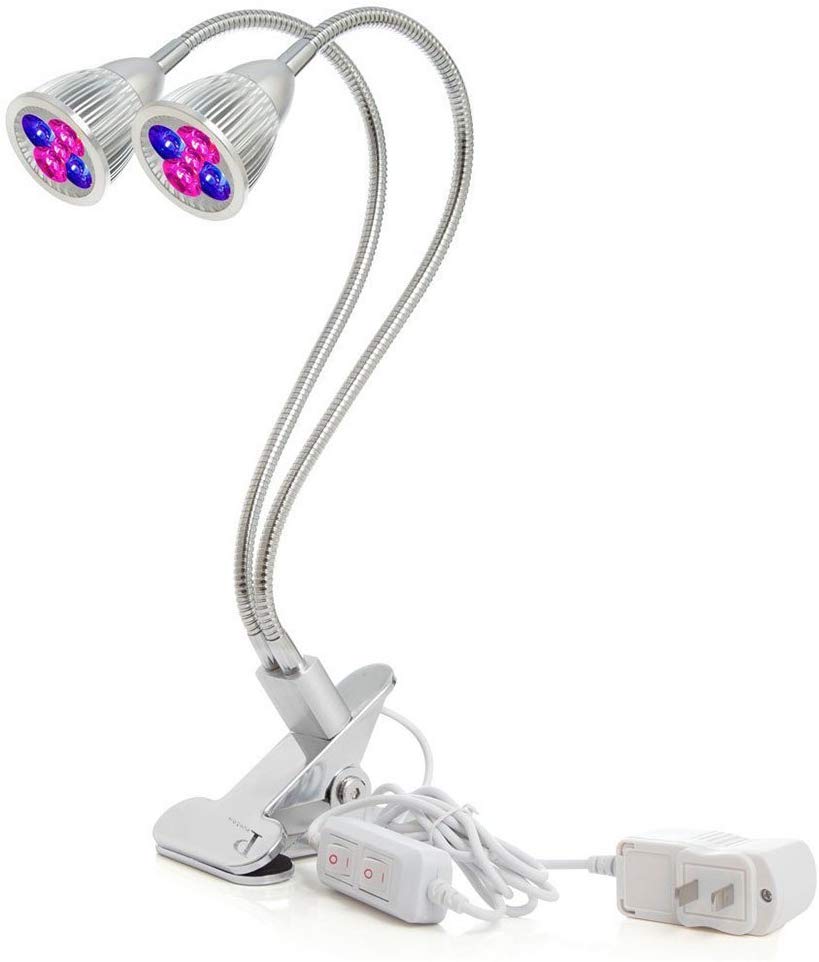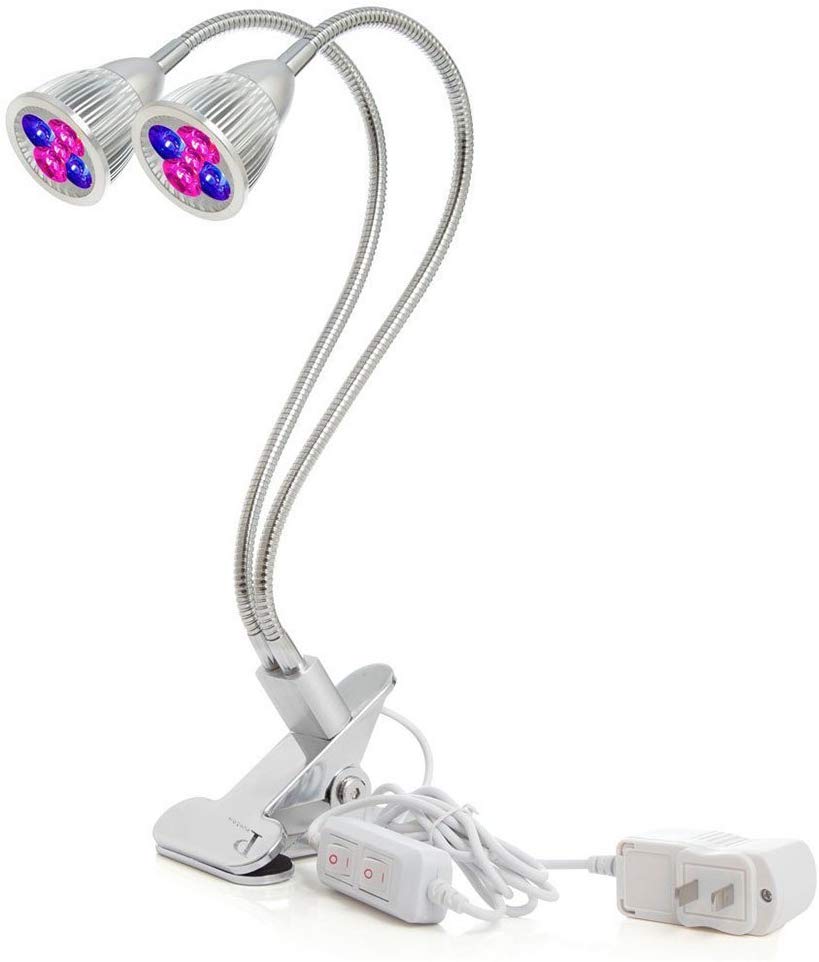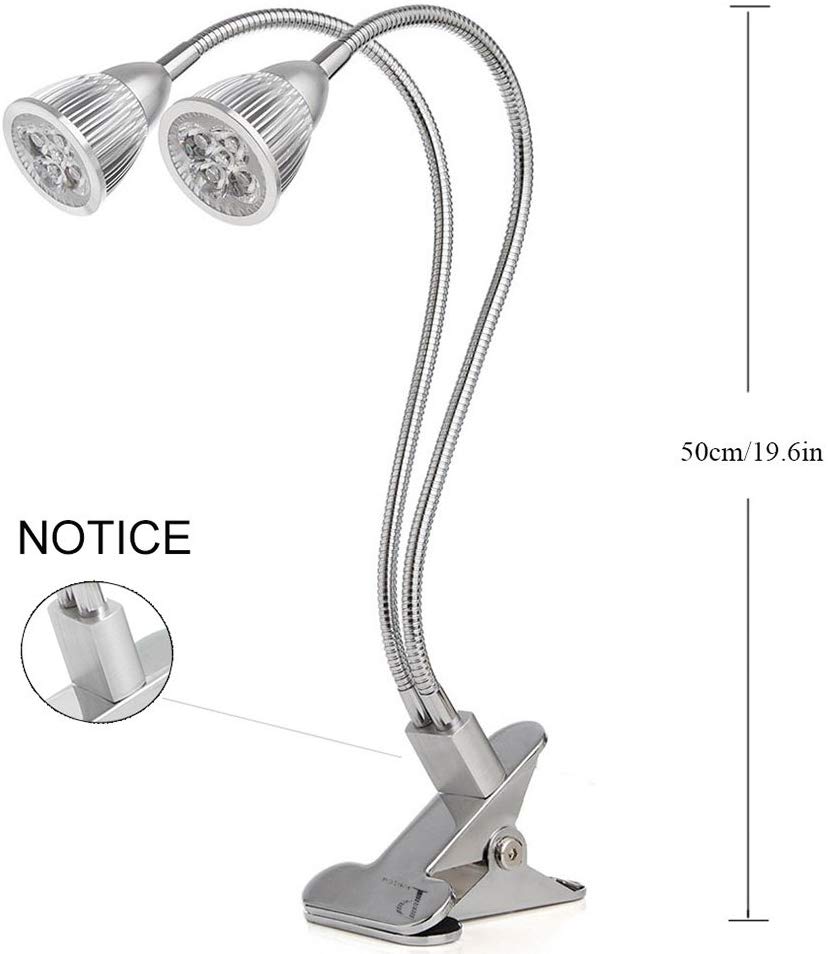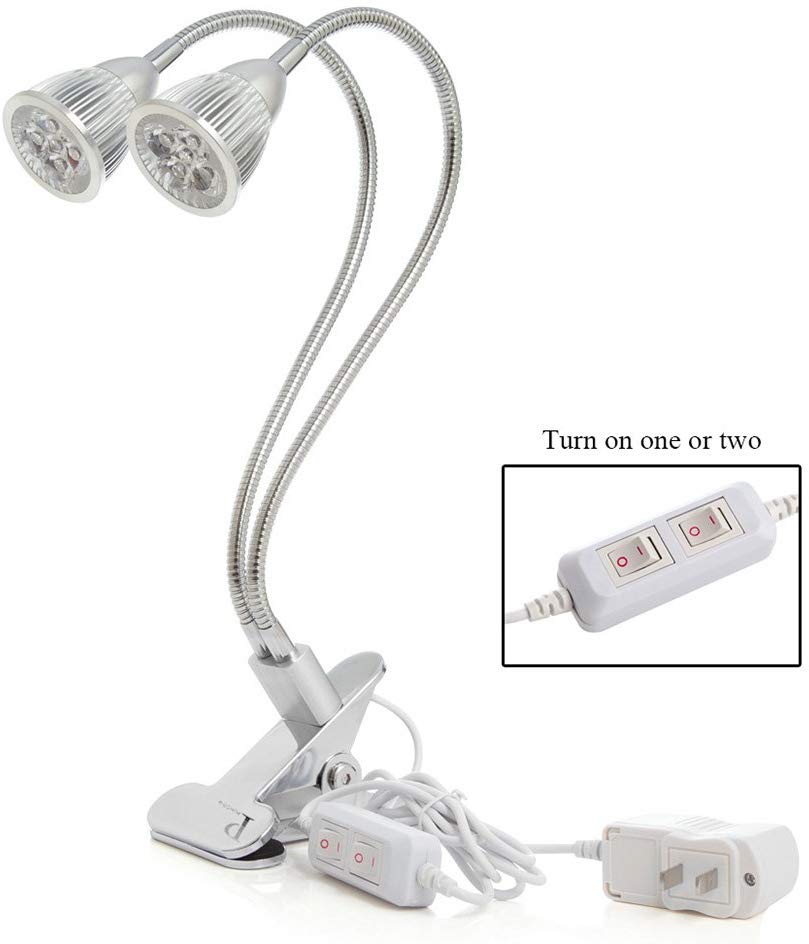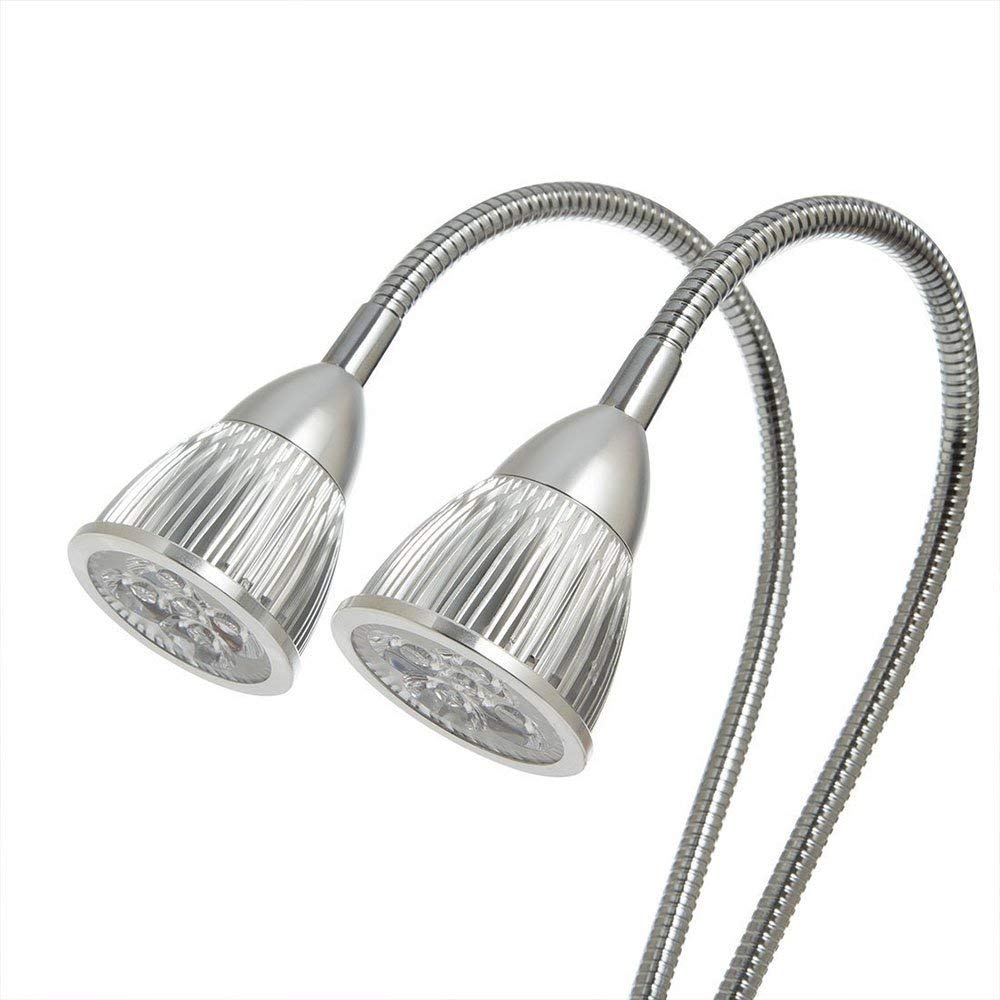 How does the light work?
6 red LEDs : 6pcs with wavelength 620-630nm, rich sources in red light are more efficient and beneficial for photosynthesis, best for flowering and seed production.
4 blue LEDs :4pcs with wavelength of 460nm, blue light is more necessary for Chlorophyll and Carotenoid, good for the photosynthesis, best for promoting the stem and leaf.
Tips:
1.Would be better to keep the distance between the light and plant in 20-30cm.
2.Generally this grow light should be turned on for 5-8 hours every day.
3.Remember to keep enough water for the plants when you use the grow light.
Specification:
LED quantity: 10pcs
LED color: red (620-630nm 6pcs) ; blue(460nm 4pcs)
Power: 20W
Input voltage: AC 100-240V
Body material: Aluminum (heat dissipation)
Net weight: 0.5kg